Crescent Hill Baptist Church
Elizabeth Rose Marlowe
April 21, 1890 - Feb 18, 1980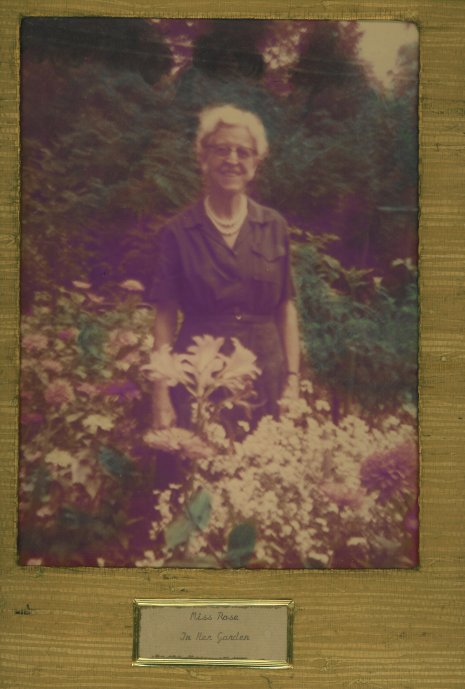 Biography (from back of photo "Rose in Her Garden")

Elizabeth Rose Marlowe Born April 21st, 1890, on a farm near Williamsburg, KY.
Graduated from Cumberland College, 1912.
Graduated from W.M.U. Training School 1927; taught school from 1912-1919. Served as missionary in Shanghai, China from 1921 to 1950, working in Shungtak School and Cantonese Baptist Church.
Went to Japanese Prison Camp in January of 1943 and remained until September of that year. ("camp" was a school in Shanghai.)
After work in China was "closed", Foreign Mission Board assigned her to Seinan Jo Gakuin Girls School in Kokura, Japan, where she served from 1950 to 1955.

Retired in 1955 after 35 years of service with Foreign Mission Board.
(picture taken in 1971 [at her home garden at 125 S. Bayly])
[The framed photo resides in the CHBC archives.]


Biography by Alice Johnson Tucker, Rose of Three Countries: a story of the life and service of Miss Rose Marlowe, native of America, missionary to China and to Japan, 1966.
147 page bound typed manuscript dedicated to Dr. John R. Claypool, pastor of Crescent Hill Baptist Church at the time. Miss Rose stayed with her sister when on furlows in Louisville and attended CHBC. Upon her retirement she settled in Louisville and continued to be active at CHBC. Alice Tucker died in 1978.
One copy of the manuscript resides in the SBTS Special Collections (266.6151, M344t) and another in the CHBC Library.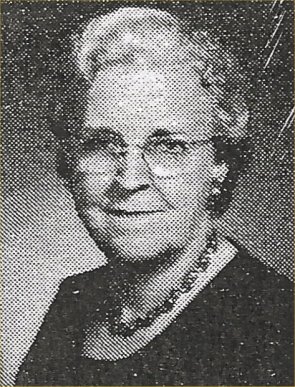 Obituary (from The Commission)

Emeritus missionary to China and Japan, Rose Marlowe, 89, died in a Louisville, Ky., rest home Feb. 18 [1980].
Appointed to China by the Foreign Mission Board in1921, Miss Marlowe taught at Shung Tak Baptist Girls' School in Shanghai. She also directed religious education at the school for 22 years and was principal for 3 years. Outside the school she was involved in women's and youth work at her church and did evengelistic work in nearby villages.
She spent eight months in an internment camp in 1943 while Shanghai wa under Japanese occupation and another month on a prison ship before being repatriated. After the Communists took over China, she transferred to Japan and taught at Seinan Jo Gakuin Baptist girls' school in Kokura (now Kitakyushu), until retiring in 1956.
She was a graduate of Cumberland College in her home town of Williamsburg, Ky., and the Woman's Missionary Union Training School (now part of Southern Baptist Theological Seminary), Louisville, Ky. She taught school in Kentucky before appointment.
Survivors include a sister and two brothers.

[from The Commission, April 1980, pg 39.]





Other Photos
from The Commission February 1939 article, "My Friend--Miss Marlowe" by Alice Wong, Shanghai, China, now [1939] studying at Baptist Bible Institute, New Orleans, Louisiana. (pg. 61)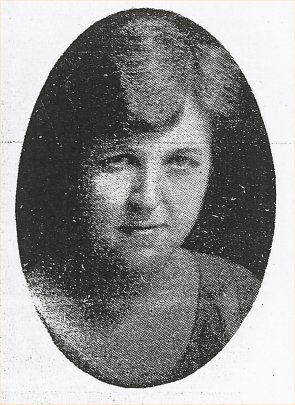 possible photos of Rose Marlowe in CHBC T.E.L. pictures:
about 1947 [home on furlow ? in summer]: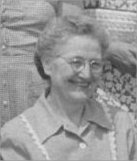 about 1948 [on furlow ? in winter]:




photo from the CHBC 1970 directory: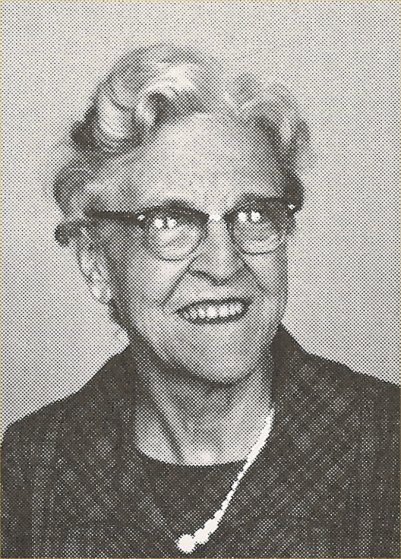 close-up of the 1971 photo. (The original in the frame is not in clear focus.)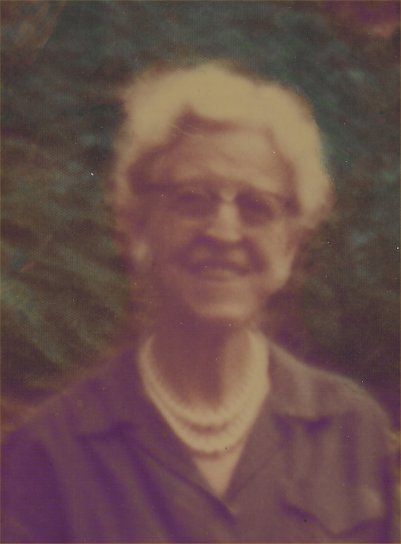 ---
CRESCENT HILL BAPTIST CHURCH
2800 Frankfort Avenue
Louisville, Kentucky 40206
(502) 896-4425
---
We would like to hear from you.
---
Return to Home page