Appendix E.
Miscellaneous Notes:
In his journal H.G. makes reference to many who have interesting stories of their own. In addition there are other documents and letters which H.G. authored. Some of these are included here.


1. Dr. George Washington Wheeler, a biography, photo and genealogy

2. William Preston Taulbee, a biographical sketch

3. comment about H.G. by Dr. Connelley

4. James F. Hargis, a biographical sketch

5. Charles Sublett [pending]

6. Other writings of H.G. Arnett 7. Floor layout of the H.G. Arnett 1885 house and Barn and also of the Eugene Arnett house where the Prater Fort and Log Cabin museum now stand. [measurements taken, drawing in progress.]

8. Schematic of the various Magoffin Co. family tree lines [pending revisions]

9. Interviews with others with memories of H.G. and more comments from the pages of local newspapers [many of these notes have been incorporated into the text of the annotations.]


---
When writing on page 12 of his journal about his father, Ambrose, H.G. Arnett made the following statement: "When he [Ambrose Arnett] died in September 1, 1854, he was considered a fine and safe doctor. At the time of his death he was associated with Dr. G. W. Wheeler of 'Fever Fame' and had all Magoffin Co territory to practice in."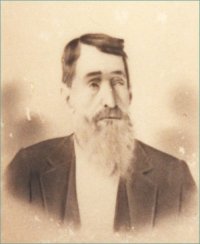 George Washington Wheeler was born in Grayson Co., VA [Independence, County Seat], abt 1816 [listed as 44 yo in 1860 Magoffin Co census], the eldest son of a landowner, Anthony Wheeler. He was born with a congenital deformity of the left eye which was blind. Possibly because of this physical defect he developed an interest in medicine and desired to become a doctor. However, because of the law of primogeniture [the first born son gets all the land] his father tried to dissuade him and insisted that he stay home to take care of the estate. Not to be denied from his dream, George W. Took two slaves and a drove of turkeys to Richmond, VA where he allegedly sold the turkeys, sent the slaves home, and, with the money from the sale, paid his way to Lexington, KY.

In the mid to late 1840's G.W. Wheeler enrolled in the old Kentucky Medical College which was then part of Transylvania College [oldest college west of the Alleghenies] and attended there for an unknown period of time [I haven't researched old enrollment registers yet.] In the 1850 Morgan Co. Census George W. Wheeler, age 30, and a "phys" is living with Thomas B and Rebecca Keeton. G.W.W. may have heard stories of Dr. Daniel Drake who taught in the medical department at Transylvania from 1817-18 and 1823-27 before moving to UofL 1839-49. Dr. Drake died in 1852, and by that time Dr. George Washington Wheeler was associated with Ambrose Arnett in their Morgan Co practice. Ambrose was mainly a farmer. Although he'd not attended a medical school, he had read several medical books apparently and showed an interest in medicinal herbs and other potions. In the listing of Ambrose's estate which was probated in 1854 there is mention of "saddle bags and medical books--five."

During this early period of his practice Dr. Wheeler developed an orally administered powder that relieved the symptoms of fever [aspirin?*] Because typhoid fever was endemic during this period, his remedy was widely sought out and he developed "fame" as a fever doctor according to H.G. Arnett's journal [H.G.A was Ambrose's son]. His grandson-in-law, Albert Moore [editor of the Salyersville Independent], "heard his mother tell of the 'saddle-bags' full of venison and other wild game he [G.W.W.] brought home as payment for his fees." Dr. Wheeler apparently lived in Magoffin County [created out of Morgan in 1860] until his death in 1895 at about 79 yo. George W. Wheeler is buried on the Whitaker farm in Magoffin Co.

He married Mary [Nancy according to Wm. Hurst] Emily Williams in 1853 in Morgan Co, KY. Emily was born 1834-36 [26 yo in 1860 Magoffin Co Census] and at 17-19 was nearly twenty years younger than George W. They had the following children:
1. Mary Elizabeth Wheeler (1854) - married John Moore
(ch: Albert Moore (1885-1988) - m1. Anna Cooper [ch: Jean Moore], m2. Eliz. Gardner [Albert was for many years the editor of the Salyersville Independent]; Henry Clay Moore, Bill Moore, Ben Moore [Federal Judge in Charleston, WVA], George Moore)
Jean has more information about this family.
2. Georgianne Wheeler (1857) - married ___ Whitaker (ch: Edna, Emma, Mollie, Ralph)
3. Sarah Wheeler - married ___ Litteral (ch: Brinson, Wiley, Rude, sisters)
4. Florence Wheeler - married 22 Feb 1905 J.S. Williams
5. Clay [Possibly Anthony Clay acc. to Wm Hurst notes] Wheeler - married ____ (ch: Reggie, George, Gay, Lady, Emma)
6. Thomas Charles Hallec Wheeler - mar. 11 Jun 1881 Victoria Florence McCormick
(ch: Robert)
7. Edgar Wheeler - married 15 Oct 1910 Grace Caudill (ch: Ancel)


When Ambrose died in 1854 leaving behind his wife Susan (pregant with her fifth child) and four children: Logan (10), H.G. (8), Mary (4) and Benjamin (3), Dr. Wheeler and Emily likely helped out. Indeed, Dr. Wheeler may have delivered Susan's fifth child, Ambrose.


* ["Charles Gerhardt, a German chemist, discovered aspirin as a natural by-product of coal tar in 1853, but it's medicinal value was not recognized until 1899, when Heinrich Dreser, a German scientist, wrote about its effectiveness." - Louis D. Boshes in World Book, 1979.]






When writing on page 11 of his journal [pg. 12 of this document] H.G. Arnett made the following statement: "I served as Deputy County Court Clerk under Hon. William Preston Taulbee, then [aprox 1883] our County Court Clerk and later [1885] elected Congressman from this Tenth District and assassinated [1890] by Charley Kincaid at Washington [D.C.]."

The following paragraph written by James C. Klotter in The Kentucky Encyclopedia (1992) gives further details of William Taulbee:

"William Preston Taulbee, U.S. congressman, was born October 22, 1851, in Morgan County, one of twelve children of Mary Ann (Wilson) and William H. Taulbee, farmer and later state senator. He attended local schools, married Lou Emma Oney in 1871, entered the Methodist ministry, and in 1881 was admitted to the bar. Taulbee was twice Magoffin County court clerk. A Democrat, he was elected to two terms in the U.S. House of Representatives, serving from March 4, 1885, to March 3, 1889. Taulbee's political career ended in scandal when newspaperman Charles E. Kincaid reported the married congressman's relationship with a young Washington, D.C., woman. Months later, on February 28, 1890, Taulbee threatened Kincaid; in the Capitol a few hours later, Kincaid shot the unarmed Taulbee. He died on March 11 and was buried in Mt. Sterling. Kincaid, who was charged with murder, was acquitted despite two eyewitnesses to the shooting.
"See James C. Klotter, 'Sex, Scandal, and Suffrage in the Gilded Age,' Historian 42 (Feb. 1980); 225-43."




Dr. Walter C. Connelley, writing in the Salyersville Independent many years after H.G.'s death wrote of him,

"No business is greater than the man who runs it. Mr. Arnett was the first man in the county to establish the lumber business on a large scale. He practiced law in a flamboyant style and was a great success in the mercantile business. His persuasive personality and kindness toward his neighbors labeled him as a leader in civic and community affairs. He was also a political leader in the region of eastern Kentucky."

quoted in the Arnett Album, Vol. I, pg. 142.




When writing on page 4 of his journal [pg. 7 of this document] H.G. Arnett mentioned among those he'd taught, "Hon. A. H. Hargis, a noted banker and capitalist of Jackson also ex state senator."

The following paragraph written by Henry Mayer in The Kentucky Encyclopedia (1992) gives further details of the Hargis family, specifically Alex's brother, James.

"James F. Hargis, a merchant-politician of Breathitt County, Kentucky, was born in Jackson to John S. and Evelyn Brittain (Sewell) Hargis on October 13, 1862. With his brother Alex he operated the largest general store in that section of the mountains. His political skill made him one of the kingmakers during the Music Hall gubernatorial convention of 1899. In November 1901, Hargis was declared to have been elected Breathitt County judge, but disputes about the outcome of the election helped launch what is known as the Hargis-Cockrill Feud (1901-12). During that bloody intracounty battle, Hargis was widely considered responsible for arranging several killings. A Baptist, he prided himself on coming from a Democratic family that was politically active. He married Louellen Day in 1880; they had two children, Beach and Evalee. Hargis was shot and killed by his son at Jackson on February 6, 1908, and was buried in the family cemetery near there. -- See E. L. Noble, Bloody Breathitt's Feuds (Jackson, Ky., 1944). -- Henry Mayer"

[Since H. G. undoubtedly knew the parents of the children he taught, one wonders whether the middle name of his first son, Eugene Britton (or Brittain in some places) could have been influenced by the middle name of A.H. Hargis' mother, Evelyn Brittain Sewell Hargis. -- jwa]



Charlie Sublett (1862-1923)
(article pending)




H. G. Arnett's Letters and other writings
[The Arnett Album, Vol. I, 1983 contains a copy of a letter written by H.G. Arnett in Feb. 9, 1932 to Philip--the eldest son of H.G.'s uncle Reuben Arnett, Jr. This letter was originally reproduced in the Salyersville Independent March 11, 1932. and given to the compilers of the Album by C. E. Shepard, 2641 Delmonte Ave, Dayton, OH.]

Hendricks, KY. Feb. 9, 1932

Dear Philip,

Glad indeed to hear from you, and much elated, as you are and always have been the most favorite cousin I ever had, and always enjoyed your company above all others.

I am certainly grateful to know that you are enjoying life in your later days so royally, and keeping your health so gracefully. This leaves us and all your immediate folks as usual, except some bad colds, which I had. Phil, as far as news, I could, by writing much, say very much, but as you get all the world news and all that transpires in Washington and Frankfort, in the daily papers, as I do, I would be superfluous to write on that subject. Will say, Phil, hard times and surely will be harder still, and we cannot tell when the water will run uphill.

Now for the original Arnett generation, where and when did all emigrate from, and so on? I will make it short.

As I am informed, by the older Arnetts, two brothers Stephen and Reuben, Sr., and their families, migrated from what is now Harlan county in the year 1814. Stephen Arnett, Sr. and family pitched their tent at the Meadows of Licking, and Reuben Arnett, Sr. (our grandfather) located his family on the E. B. Dyer farm where you were born and raised. So you will see that all the Arnett generation in Magoffin County are the descendants of the two above named Arnett families. Wonderful to contemplate! The enormous relationship now existing, and the ramifications or marriages, with different names is certainly a complexity. Well then, as I understand, the first Arnetts migrated to the section of Harlan in an early day, after Daniel Boone and others had explored the best communities found, and occupied principally by the different tribes of American Indians, right in the midst of all the fine game in all Kentucky, too numerous to mention in detail.

Then just after the settlement of Jamestown, Roanoke, and the settlements around Chesapeake Bay and Newport News and other attractive locations, the foreign populations flocked in from different enlightened portions of the globe, and settled up all the choice sections, and consequently bought out and crowded out all the really first settlers, so it behooved many, many families to seek better locations and better game. So it was that the said Arnetts, Patricks, Howards, Praters, Powers and various other names migrated to our county and other sections and settled for a home. Then our Arnetts and all other white people were all pure Anglo-Saxon, not contaminated by black blood at all. [Though in 1998, we're not proud of this statement, it reflects the sentiment of their times. --jwa] My information is that the Arnetts came from Scotland, the Goses from Holland, the Patricks from Ireland and several other white races, Anglo-Saxons from England and other enlightened countries. Now consider how fast our country has multiplied. In the Arnett name, or by affinity, and by marriage or consanguinity (a change of name). So our kinfolks or blood relation in Magoffin county alone would, men, women and children, aggregate over 2,000 souls.

Well enough of that, not being thoroughly posted on old history in my octogenary - age 83. So Philip, I will look for you soon, and be sure to come to stay at least one month, and I wil enjoy your company. Give my best respects to Judge Floyd and all home folks.

I am enclosing a short epitome on my last birth date, Oct. 8, 1931:


MY OLD NATIVE HOME

I have resided here for eighty three years
And had many ups and downs and many, many fears.
I love this place, this plantation, for a home.
I, when a lad, over it many, many days did roam.
I love all the large rocks, and all the rills,
I love all the high knobs, and all the little hills.
I love the ball points, and the old oak trees,
I love the hornet's nest, and the bumblebees.
I love all the valleys and all the vales
I love the briar thicket that hid the quails.
I never was indicted or in jail in all my life,
I had a good adviser, and she was my dear wife.


Your best Friend,

H. G. ARNETT


---
return to "contents" section- 1
return to Wendell's Page or John's Page
return to graphic Family Home page
return to non-graphic Family Home page
---